---
What is 3DEEP Fractional Skin Resurfacing?
3DEEP Fractional Skin Resurfacing is a 3 dimensional skin resurfacing treatment combing micro-fractional Radio Frequency skin ablation with a volumetric dermal anti-wrinkle effect – in a single pulse.
Fractional ablation is applied to the skin for a smoother, brighter skin surface (stratum corneum and epidermis)
and reduction of hyper-pigmentation (epidermis). Simultaneously, volumetric deep dermal heating is applied to the collagen fibers causing an immediate and long term skin tightening. This combined treatment effectively treats all skin layers for an optimal result.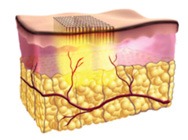 ---
Why have 3DEEP Fractional Skin Resurfacing?
3DEEP Fractional Skin Resurfacing treats all skin layers for effective results, giving brighter skin, a reduction in epidermal hyper-pigmentation, improvement of skin texture, smoothing of wrinkles and smoothing of scars
The upper skin layers (stratum corneum and epidermis) are best treated with ablation, allowing removal of damaged skin cells for the reduction of skin roughness and hyper-pigmentation. The use of fractional ablation to accomplish this effect allows fast recovery with minimal downtime.
In contrast, the deeper skin layer (dermis) is best treated with non ablative deep dermal heating, which leads to collagen remodeling and the reduction of scars and wrinkles. EndyMed's FSR (fractional skin resurfacing) product – one of the hand pieces available on the EndyMed PRO system – simultaneously performs micro-fractional ablation on the epidermal layer and deep dermal volumetric heating in one pulse.
---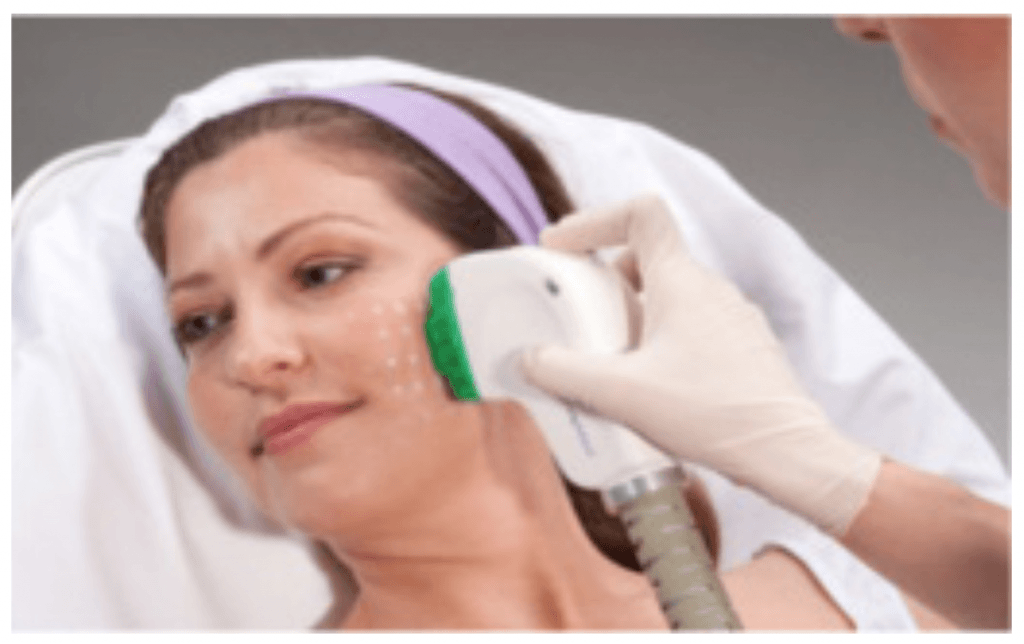 ---
What down time can I expect?
It causes minimal downtime and minimal discomfort.
Immediately after treatment, the area will become red and will feel hot, like sunburn. The next day the skin will still be red and sensitive and tiny red dots will appear on the treated skin. Tiny crusty spots may develop over the dots, this appearance will gradually improve over a few days. The area can usually be covered by mineral makeup the next day.
Cheshire Lasers chose this resurfacing treatment specifically as it provides rapid healing and reduced downtime.
---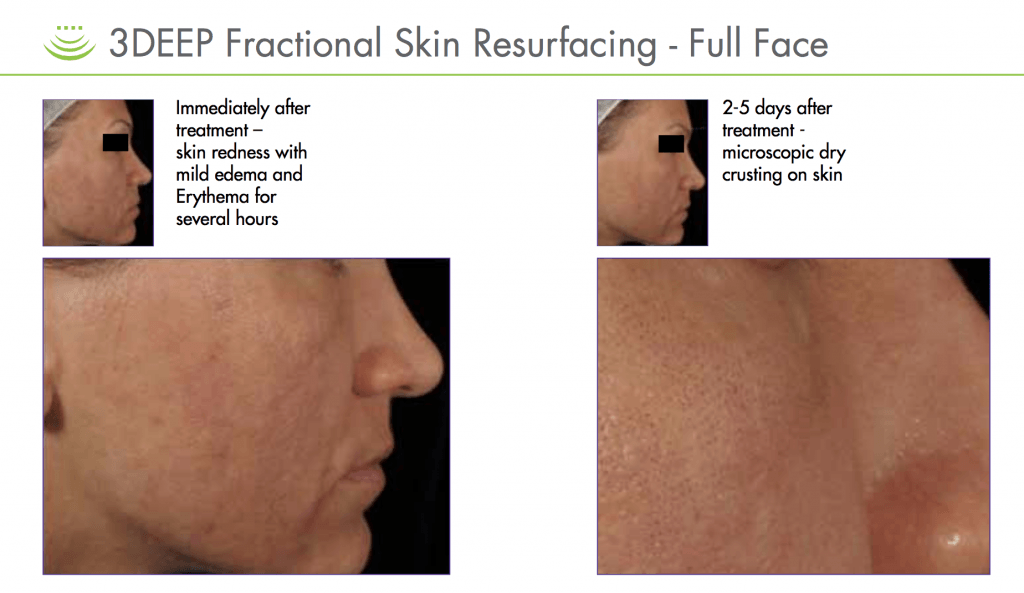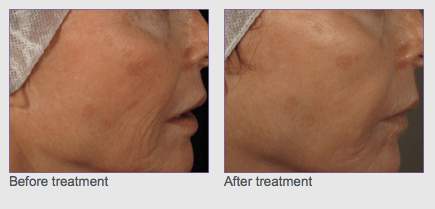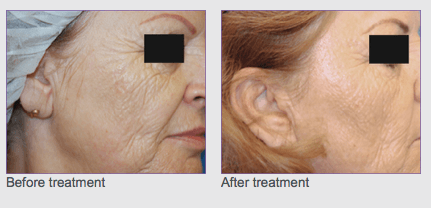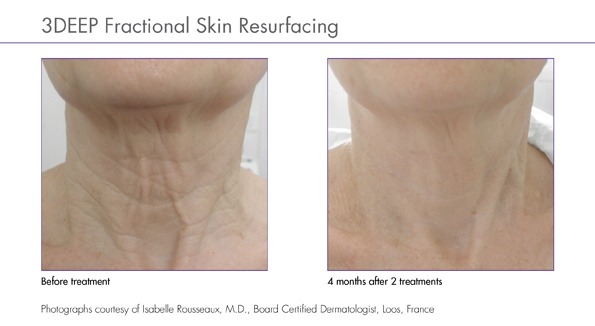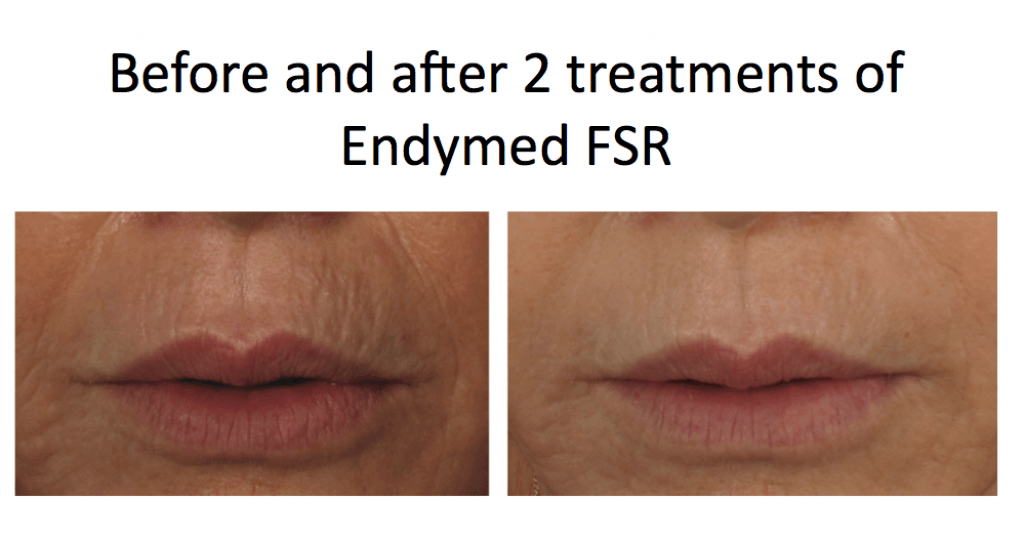 ---
| | | |
| --- | --- | --- |
| | Price / Treatment | Course of 3 save 10% or more |
| Eyes | £250 | £675 |
| Mouth | £250 | £675 |
| Eyes and Mouth | £375 | £1000 |
| Full Face | £500 | £1350 |
| Neck | £300 | £800 |
| Face and Neck | £600 | £1600 |
| Décolletage | £300 | £800 |
| Face Neck & Décolletage | £700 | £1850 |
| Small area | £300 | £800 |
| Hands | £300 | £800 |
| | | |
---