What is Microblading ?
Microblading is a form of cosmetic tattooing. Where coloured pigment is manually placed into the skin to create the look of fuller brows.
Whereas traditional tattooing uses needles on a rotary/coil machine to push ink 7 layers deep into the skin, microblading uses a manual blade and only targets the top 3 layers of skin. Because the pigment sits so superficially in the skin the strokes are sharp, crisp, and they mimic the look of real hair!
This form of tattooing is the newest trend in Semi-Permanent Makeup.
The device or "blade" used for this procedure is not a scalpel or a cutting tool it is a device made up of a group of micro needles affixed to a handle configured in a grouping that allows the technician to manually create lines that resemble eyebrow hairs.
Manual methods of tattooing have been used through the ages, and the tools have gone through changes over time from pre-historic sharpened stones to the hand tool devices that are now used.
Helena Fryer has been performing microblading since 2016. View some of her before and after images here: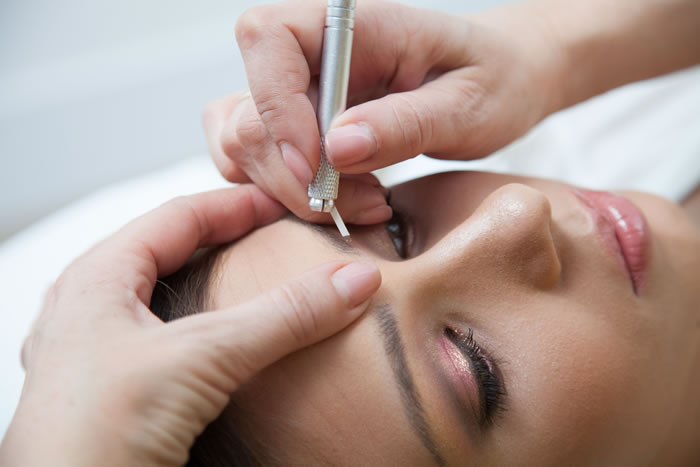 The following images show a range of before and after images after microblading treatments performed by Helena Fryer.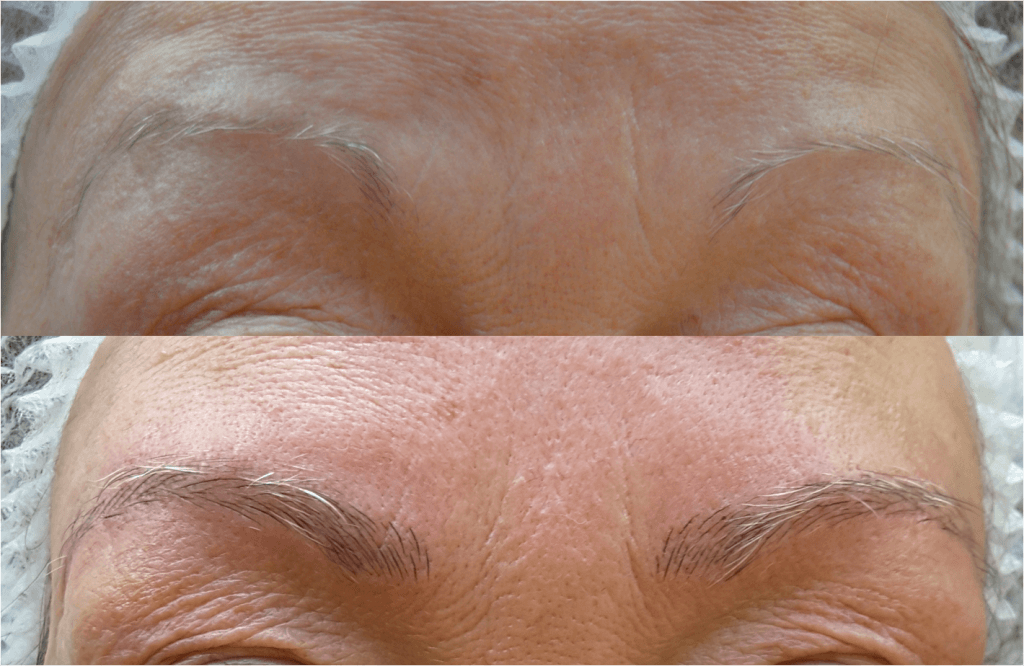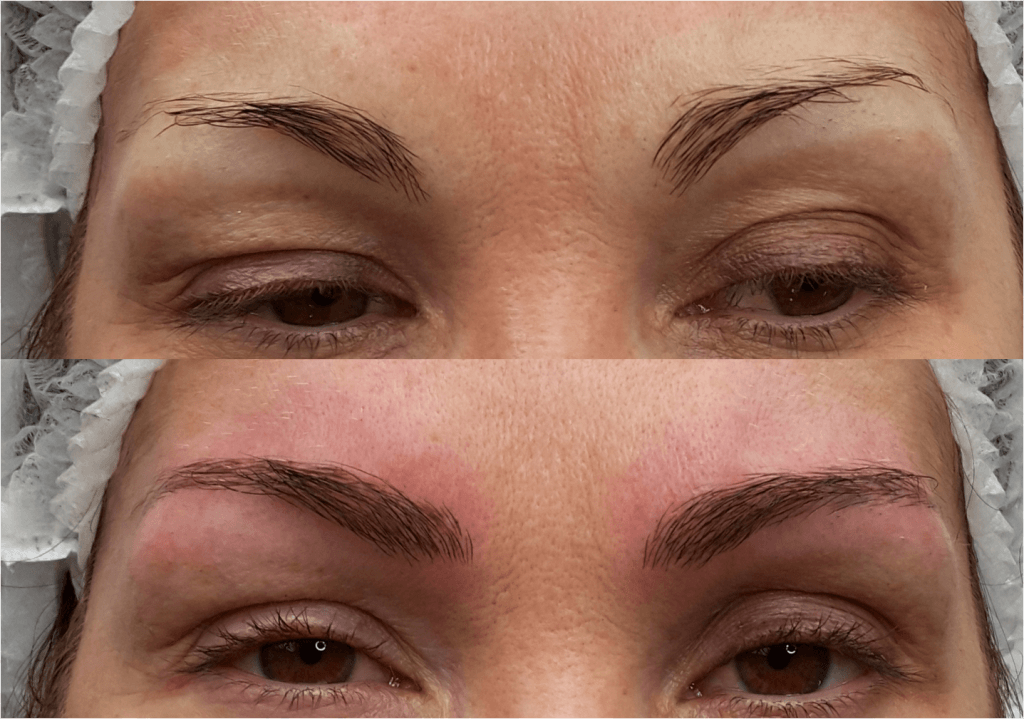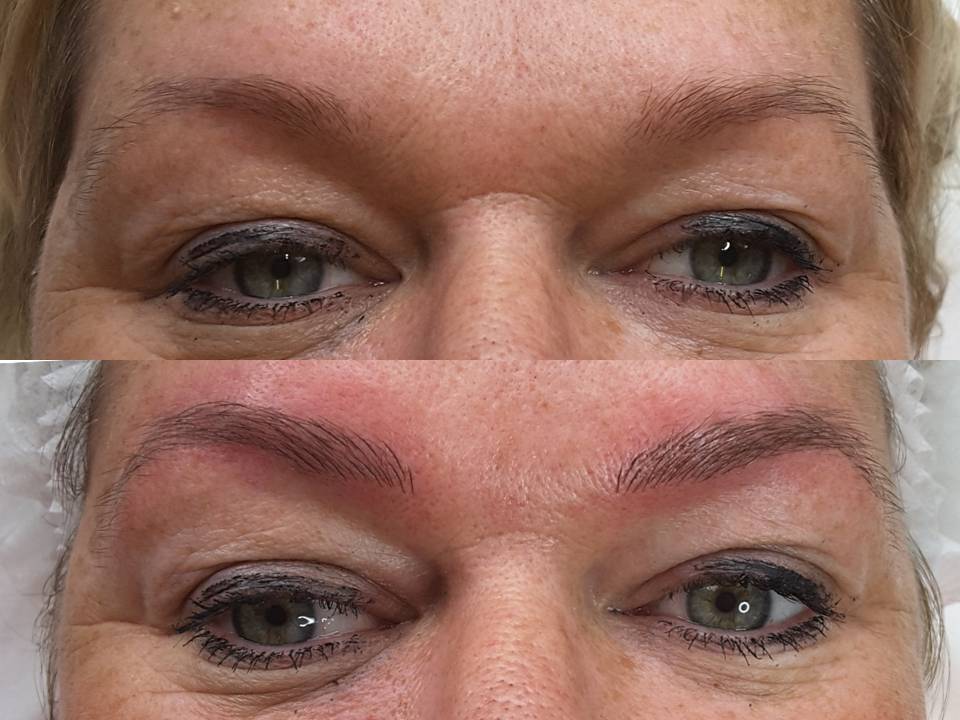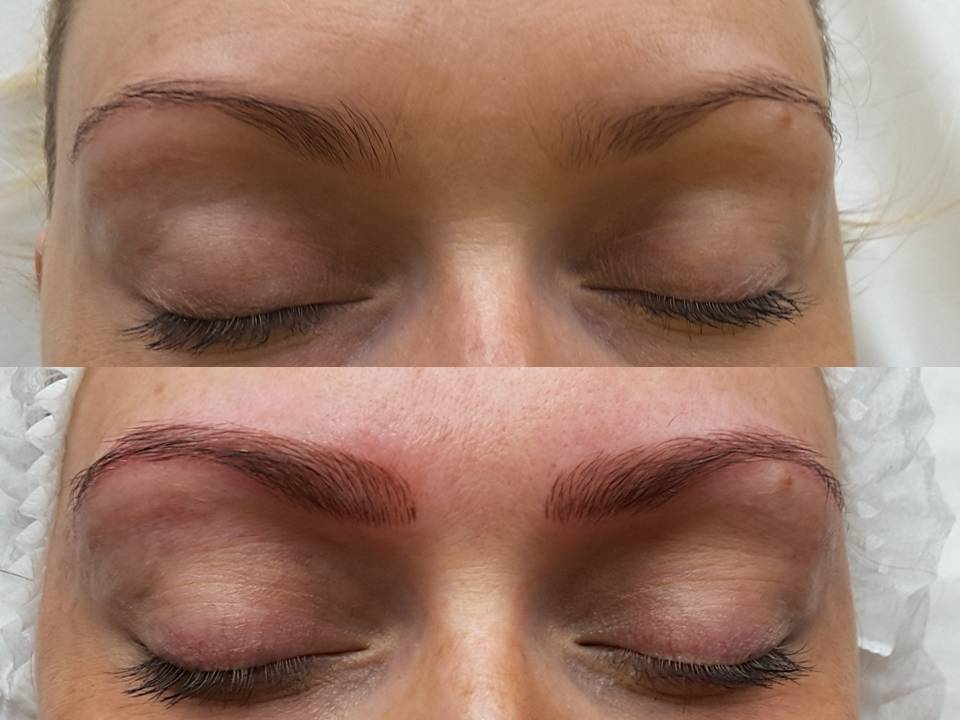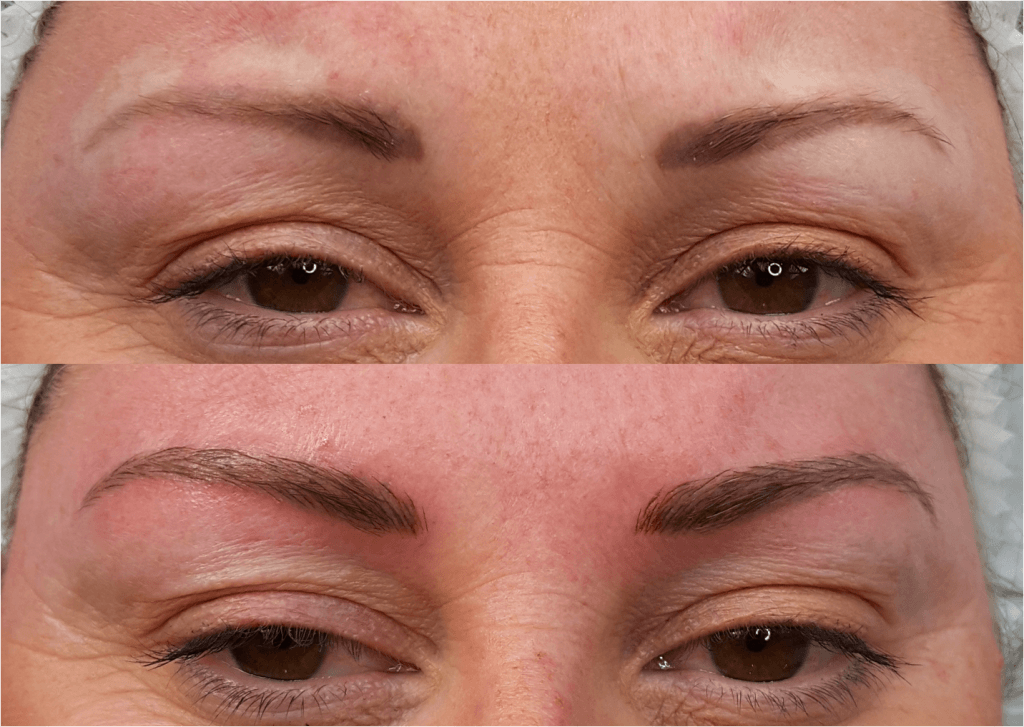 Microblading Prices with Helena
Treatment

Price / session

Full Treatment

Includes a consultation, first treatment and a top up treatment 4-6 weeks later.

£275
Top up prices

Based on time taken to perform each procedure

Up to 1 hr
£60
Up to 1.5 hrs
£90
Up to 2 hrs
£120
Helena currently has an offer on this treatment.
Contact Helena if you are interested by calling 07449550500 or emailing info@helenafryer.com
View more of her before and after images here: